Call Center Representative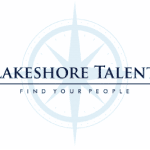 Lakeshore Talent
Lakeshore Talent is partnering with one of the Midwest's Healthcare leaders in search of a Call Center Representative for their call center in Chicago, IL. This is a great opportunity for candidates with a passion for healthcare to get their foot in the door with an amazing healthcare company.
Because this position is in a healthcare setting, immunization records must be up-to-date (MMR, Varicella, Tdap, Flu, Covid-19).
JOB DESCRIPTION:
The Call Center Reps will be working in a call center setting for a large healthcare company. These individuals will primarily be responsible for receiving inbound patient calls, scheduling appointments, answering questions, directing calls to other departments, and summarizing the transaction at the end of the call.
CONTRACT: 3 months to start
PAY: $19/hour
SHIFT: Monday – Friday, 8:00am -4:30pm
QUALIFICATIONS:
High School Diploma or equivalent required
Call Center Experience preferred
Must be able to multi-task
Excellent work history
Candidates should be professional, reliable and willing to work
Apply with Google
Apply with Linkedin
Apply with Indeed