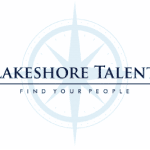 Lakeshore Talent
Lakeshore Talent is partnering with a large senior living facility located in Louisville, CO in their search for a Care Manager, RN.
PAY RATE: $28/hour
HOURS: 6:00 AM-7:00 PM (12hr shifts)
POSITION SUMMARY:
The Care Manager, RN is responsible and accountable for providing nursing services and care to assigned patients in accordance with organizational policies and all applicable regulations. Provides direct patient care, follows nursing policies and procedures and collaborates with other team members and health care providers in various care settings as needed. The RN demonstrates the ability to make clinical judgments and utilizes critical thinking in an effective and efficient manner.
RESPONSIBILITIES:
Support and respect the resident's unique diversity, including spiritual and cultural beliefs
Demonstrate proper utilization of the nursing process and performs skills reflected and validated by the RN Competency Checklist
Comprehensively assesses resident's physical and psychological condition and provides all aspects of the resident's clinical nursing care, including medication administration, treatments, pain management and symptom management
Report adverse reactions to medications or treatments in accordance with company policy
Consult and coordinate with health care team members and physician to assess, plan, implement, evaluate and update resident care plans
Participate in the care planning process and oversees implementation of the plan
Complete all necessary charting as required and in accordance with established charting and documentation policies and procedures
Communicate with physicians regarding changes in condition, diagnostic test results, etc.
Educate residents and their families on health-related issues
Ensure patient safety at all times, by notifying the Care Manager of any risk factors noted
Coordinate, guide, and assist LPN's and CNA's and ensure care is provided in accordance with care plans
Receive reports from nursing staff on the previous shift regarding condition of the residents and care rendered and reports the same to the next shift
Responsible for initial evaluations and management of care of a resident in emergency situations, including calling 911 and coordinating transfer of the resident to the hospital
Participate in the Antibiotic Stewardship Program through assessment of resident and follows protocols as established by the program
Attend staff meetings, in-service training and continuing education classes as required. Completes on-line education as assigned
QUALIFICATIONS:
Current/valid RN license in the state of Colorado, including multi-state
Must be CPR certified
Must be knowledgeable of nursing and medical practices and procedures as well as laws, regulations and guidelines that pertain to long-term care
Must be competent with computer applications
Ability to communicate effectively both verbally and in writing with residents, families, staff, and the community
Observant and respectful of principles of confidentiality
Must successfully pass organization's required background screening
Must successfully complete organization's health screening requirements
Job ID: 41117
Apply with Google
Apply with Linkedin
Apply with Indeed