Caregiver/Nurse Assistant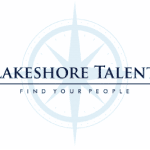 Lakeshore Talent
Lakeshore Talent is seeking qualified Caregivers for a high-end Memory Care facility in Louisville, CO. This position is paying $14-$15/hr.
Hours:
Day shift: 6:00 am-2:30 pm
Mid Shift: 2:30 pm-11:00 pm
Night Shift: 10:30 pm-6:30 am
OVERVIEW:
Care Partners provide basic nursing care to residents within the scope of nursing assistant responsibilities and performs basic nursing procedures under the direction of a licensed nurse. They also will assist with dining services, care of resident laundry needs, programming goals with the activity department, and perform other duties as assigned.
RESPONSIBILITIES:
Partner with our licensed nurses to provide the highest quality of care and service to our residents
Duties may include intake and output, measuring height and weight, vital signs, specimen collection, catheter care, range of motion exercises, etc.
Care for the dying resident and provides postmortem care
Provide personal care for residents as needed, including bathing, showering, shampooing, oral hygiene, skin care, hair care, nail care, dressing, shaving, toileting, transferring, turning and positioning, ambulating, and transporting
Responsible for participating in and supporting resident activity programs
Assist residents with nutritional needs, including serving, feeding, providing proper fluid requirements, and offering substitutions when appropriate
Adhere to strict infection control guidelines and reports any and all exposures to infection in accordance with OSHA policies, and procedures
Demonstrate awareness of potential hazards and report unsafe conditions to appropriate community staff
Receive and report on residents' conditions and changes in conditions to the care manager at the beginning and end of each shift (immediately in cases of emergency)
Provide privacy and maintain confidentiality at all times
Ensure the residents' right to make personal choices in agreement with the residents' service
Provide care that ensures residents are free from abuse, mistreatment, and neglect, and immediately reports any such instance to the appropriate community staff
QUALIFICATIONS:
Talent, passion, and desire for interacting with a wide variety of people (residents, resident families, etc.)
Basic ability to read, write, understand, and speak the English language
High School graduate or GED preferred
Customer service experience preferred
Knowledge and experience as a caregiver preferred, but not required (training provided)
Qualified applicants, please send a copy of your resume as an attachment to denverjobs@lakeshoretalent.com
IND123

Apply with Google
Apply with Linkedin
Apply with Indeed