Certified Surgical Technician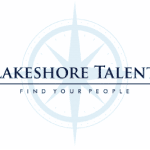 Lakeshore Talent
Lakeshore Talent has partnered with a large hospital in Naperville Illinois. We are seeking candidates for Certified Surgical Technician contract roles.
A Surgical Technician, or Surgery Technician, is responsible for assisting with surgical procedures in an operating room. Their duties include gathering and organizing all surgical tools needed for a procedure, monitoring a patient's vital signs throughout surgical procedures or assisting surgical teams by handing them tools and re-sterilizing the operating room post-surgery.
Responsibilities for Surgical Technologist
Prepare and organize the operating room equipment, instruments, and supplies as required for various surgical procedures
Anticipate surgeon and patient needs during a procedure
Take care of specimens, prepare, check, and monitor medications, and assist with dressings
Set up a sterile and sanitary environment, and maintain the sterile field for the patient during procedures
Utilize correct body mechanics in moving, transporting, and positioning patients, stretchers, and/or tables in order to prevent injury to patient and personnel
Follow relevant safety and sanitation guidelines
Participate in orientation and education of all operating room staff on an ongoing basis
Participate in stocking and restocking medical supplies
Inspect, replace, and sterilize medical instruments
Provide surgeons and patients with necessary instruments, supplies, and equipment
Qualifications for Surgical Technologist
High school diploma or GED equivalent
Certification as a surgical technologist preferred, or similar experience in practical nursing or an operating room
1-2 years experience working as a surgical tech
Continuing in-services and educations program required
Current Basic Life Support certificate required
Ability to interact comfortably with a high volume of patients, families, and staff in a stressful environment
Demonstrated knowledge of operation and maintenance of equipment and supplies located in the operating room
Contract: 13 weeks
Schedule: 10 hour shifts – day
Pay: $21 per hour, flexible with experience.
#talent1
Apply with Google
Apply with Linkedin
Apply with Indeed