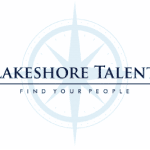 Lakeshore Talent
Lakeshore Talent is currently seeking a Chemical Buyer for one of their clients, a large company based in Denver, CO. This is an in-office, direct hire position and pays $70K – 75K (depending on experience). This position includes a parking pass and may have hybrid working options after training and a 9/80 schedule with every other Friday off.
Responsibilities:
Understanding of the Supply Chain Cycle and "Cradle-To-Grave" supply chain processes

Vendor management – Pricing Negotiations

Management and understanding of entire company Chemical Portfolio

In-Depth Forecasting – Sales Support

Tech Sales Support/Collaboration

Management of procurement transactions

Operational support

Simple data analysis of trends, spend, usage

Weekly/monthly/quarterly KPI reporting

Liaise with the Finance group regarding invoice to PO resolution

Inventory management

Logistical oversight

Variable hour work week, but available 24/7

Some travel expectations

Evening and weekend work may be required as job duties demand.
Qualifications:
Supply Chain or Business-related degree preferred

Oracle Cloud ERP experience favored

Microsoft Office 365

2+ years Supply Chain Logistics or Procurement Experience

Willing and able to assist if an emergent situation arises and they need to adjust a chemical/product outside of business hours.

Cultural awareness

Business acumen

Customer/Client focus

Critical evaluation

Positive attitude

Organizational & prioritization skills

Communication skills/empathy

Accountability & ethical practice

Patience

Flexibility
Apply with Google
Apply with Linkedin
Apply with Indeed