Clinical Data Abstractor (Cardiac Registry)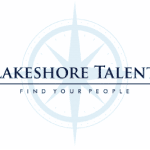 Lakeshore Talent
Lakeshore Talent is partnered with a well-known hospital in Aurora, CO in their search for a data abstractor to interpret, abstract, and submit medical and procedural data to be used for the ongoing renewal of Cardiac Registries (PC4/PAC3). The work for this position can be done on your own time and there are 12 guaranteed hours per week. This is 100% remote.
Contract Length: 1 year with potential for extension
Pay Rate: $30 per hour
Overview: The clinical data abstractor will participate in data abstraction and quality improvement activities focusing on registry work for PC4/PAC3 Cardiac Registries to help the hospital remain on track to participate in these important QI registries. They will accurately gather, interpret, enter, and report clinical data required by the registry.
Requirements:
Bachelor's Degree in Business, Nursing, or related field
Cardiac registry experience
Excellent organization skills and attention to detail
Ability to work independently
Because this position is in a healthcare setting, employees must have up to date immunization records (MMR, Varicella, TDaP, Seasonal Flu, Covid)
Job ID: 45123
Apply with Google
Apply with Linkedin
Apply with Indeed