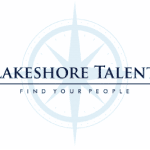 Lakeshore Talent
Lakeshore Talent has partnered with a large IT company to staff a Compensation Consultant. This role is responsible for the administration of global compensation and recognition programs.
Job Responsibility
Responsible for pay range administration including annual analysis
Prepares biweekly and monthly reports, accruals and ad-hoc requests
Manage Compensation inbox, answering questions and assisting with comp related actions and education
Provides support for annual compensation process
Manage salary survey process and data integration into platform
Conduct job evaluations, job levelling and provide salary recommendations
Manage recognition programs and vendor
Ensure data integrity and compliance through audits
Regular and reliable attendance is required.
Participate in other projects and initiatives
Minimum Requirements:
Minimum 2 years broadbased compensation, HR experience or equivalent combination of education and experience
Background check and drug test
Preferred
Global compensation experience
Technology industry experience
Sales Incentive experience
Workday and Payfactors system experience
Certified Compensation Professional (CCP)
Profession Human Resources (PHR)
Knowledge, Skills and Abilities:
Excellent communication skills with the ability to build relationships and influence others
Ability to work independently and as part of a team
Ability to work under pressure with tight deadlines
Advanced analytical skills with the ability to problem solve
Understanding of financial measures, business case creation and measurement
Advanced MS Office skills
Ability to perform mathematical calculations
Ability to use a personal computer. Proficiency with other Microsoft Office applications.
Education:
Bachelor's degree or equivalent education/experience.
Pay is $32-$35 per hour.
This position could work out of Omaha, NE or Denver, CO
Please include an updated resume.
Apply with Google
Apply with Linkedin
Apply with Indeed