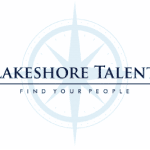 Lakeshore Talent
Lakeshore Talent is currently seeking a Construction Surveyor for one of their clients, a large company based in Denver, CO. This is an in-office or at job sites, direct hire position and pays $70K-80K (depending on experience). This position has hours of 7am-4/5pm with occasional Saturday work.
Job Description:
We are seeking a Construction Surveyor to work on high volume commercial/ residential builder services including, but not limited to, site staking, building staking, foundation staking and form checks. As directed by the Manager of Self-Perform Survey and for specific projects, perform other duties and take on other responsibilities.
Job Responsibilities:
Utilize robotic total stations, optical/digital levels, and GPS.

Perform daily downloads of data collector files

Collect and code data for topographic, utility, structural monitoring, boundary, wetlands, other types of surveys.

Prepare field notes, sketches, and photos.

Adhere to company protocols for maintenance and upkeep of survey equipment and vehicles.

Perform initial control, secondary control, & construction layout with field crews as necessary.

Assist Self-Perform department in developing and maintaining survey department

Assist Self-Perform Division. Supervises junior surveyors and hourly personnel as assigned.
Qualifications:
5 to 7 years experience as a surveyor.

Wide range of experience in topographic/boundary survey and construction layout.

Familiarity with operation of survey instruments including electronic robotic total station, digital level, GPS equipment, 3D laser scanner, and data collectors.

Knowledge of surveying principles and practices; engineering design and construction practices.

Large project survey including commercial high rise, campus style apartments, senior living, retail and infrastructure projects a plus.

Experience with AutoCAD Civil 3D, and Trimble Business Center a plus.

Must possess a valid driver's license and have a clean driving record.

Experience in vertical construction is a must
Apply with Google
Apply with Linkedin
Apply with Indeed