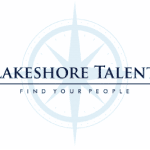 Lakeshore Talent
Lakeshore Talent is seeking two Cooks to support he busy Culinary Team at one of Chicago's leading teaching hospitals. We have both full and part time hours available.
PRINCIPAL DUTIES AND RESPONSIBILITIES:
Prepares other menu entrees and other items per production schedule utilizing sophisticated equipment for hot preparation.

Prepares the correct product, in the correct amount, as indicated by forecast information, using computer adjusted recipes; follows procedure in accordance with established standards and methods; verifies recipe accuracy and assists management in maintaining accurate recipes

Participates in recipe standardization process

Checks refrigerators, freezers and dry storage areas daily for utilization of leftovers and proper rotation of products.

Serves and stores food at correct temperatures, maintains temperatures of items served and stored.

Adheres to time schedules for production and service

Assists with inventory control as assigned by Manager

Wraps, labels, dates and stores products correctly

Maintains cleanliness and sanitation of work area and equipment; performs cleaning duties as assigned

Complies with all regulatory agency standards and all departmental policies and procedures.

Trains new personnel as assigned

Orients dietetic interns to work area as assigned

Performs related duties as assigned.
Required:
High School Diploma

Certificate of Completion in Culinary Arts and/or Associates Degree in Culinary Arts preferred

City of Chicago Sanitation Certification required within six months of hire and maintain thereafter

Minimum three years cooking experience
#talent1
Apply with Google
Apply with Linkedin
Apply with Indeed