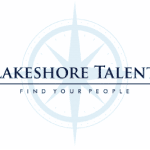 Lakeshore Talent
Lakeshore Talent is partnered with one of the leading hospitals in Chicago in their search for a Culinary Cook. This role performs culinary duties as assigned for food and entrée production across the hospital.
Looking for people with open availability between 4:30 a.m. and 9:30 p.m. Monday through Sunday.
The Basics
Temporary to Hire, Hours could change once hired
Pay based on experience between $18 and $24 per hour
Our client offers (once hired):
great benefits (at great rates!) available within 30 days of hire
26 paid days off a year
403(b) plan with an employer match plan
tuition reimbursement plan
opportunities for advancement both inside and outside the department
Primary Responsibilities include:
Prepares menu entrees and other items per production schedule utilizing sophisticated equipment for hot preparation.
May prepare food for different areas of the hospital such as menu entrees, patient service, retail sales and catered functions as specified by system recipe.
Verifies recipe accuracy and assists management in maintaining accurate recipes.
Functions as support staff to entree cook as assigned.
Participates in recipe standardization process.
Checks refrigerators, freezers and dry storage areas daily for utilization of leftovers and proper rotation of products.
Adheres to time schedules for production and service.
Assists with inventory control as assigned by Manager.
Wraps, labels, dates and stores products correctly.
Serves and stores food at correct temperatures, maintains temperatures of items served and stored.
Maintains cleanliness and sanitation of work area and equipment; performs cleaning duties as assigned.
Complies with all regulatory agency standards and all departmental policies and procedures.
Trains new personnel as assigned.
Orients dietetic interns to work area as assigned.
Performs related duties as assigned.
Required Job Qualifications:
Three years recent cooking experience.
Two years general cooking experience in cold food preparation and/or Cook's assistant.
Illinois Department of Public Health and City of Chicago Sanitation Certification required within six months of hire and maintain thereafter.
High School or Equivalent (GED)
Ability to read, write and speak English.
Must be able to provide proof of the Covid Vaccine
Must be able to provide proof of the following vaccinations: TDap, Varicella, MMR and TB Test
Culinary school a plus!

Apply with Google
Apply with Linkedin
Apply with Indeed