Credentialing Coordinator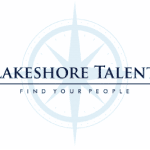 Lakeshore Talent
Lakeshore Talent is partnered with a large and reputable healthcare system in their search for a Credentialing Coordinator.
Pay: $22/hour
Shift: Monday-Friday, 8:00am-4:30pm
Contract Length: 6 months to start, with high potential for extension or hire
Location: Aurora, CO
Responsibilities:
An employee in this position may be called upon to do any or all of the following essential functions. These examples do not include all of the functions which the employee may be expected to perform.
Process initial and reappointment applications for doctors and other healthcare professionals
Coordinate all aspects of the medical staff credentialing process
Assist with application collection
Accurately enter and edit data in credentialing and privileging systems
Validate and audit data as needed
Verify primary sources
Perform data migration and mapping between platforms
Reconciliate custom fields
Initiate and follow through on all aspects of credentialing and privileging including the initial and re-credentialing process
Requirements:
High School Diploma or GED equivalent
Bachelor's Degree preferred
Previous provider credentialing experience
Experience with MSOW is a plus
Prior database management experience
Excellent communication skills
Strong computer proficiency
Attention to details
JOB ID: 45365

Apply with Google
Apply with Linkedin
Apply with Indeed