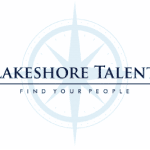 Lakeshore Talent
Lakeshore Talent is looking for qualified candidates for a Customer Coordinator for a Colorado based retail company out of their corporate offices.
Pay – $17.50/hour
Location – Centennial, CO. This is an in-office position.
Hours – Monday-Friday, 7:30am-4pm
POSITION ACCOUNTABILITY
The Customer Coordinator position is responsible for supporting the Customer Repair department in maintaining the product lifetime warranty. Additionally, this role provides administrative support to the stores via the Special Order Department, and its related functions, performing assigned duties with urgency.
AREAS OF RESPONSIBILITY
Accurately and efficiently process all incoming customer shop jobs received from stores, ensuring receipt of work by stated deadlines.

As directed, log incoming shop jobs daily and determine best course of repair work for each job.

As directed, communicate with various vendors to determine necessary work needed for each item.

Communicate with store personnel on all levels to update status of jobs, keeping them appraised of potential issues.

As directed, fill shop jobs with inventory to complete repair work.

Responsible for maintaining accurate records of all jobs.

As directed, conduct and maintain monthly inventory processes, ensuring accurate inventory records.

Provide support to other members of the team, while working closely with the Special Order Group.
EXPERIENCE AND SKILLS
High School Diploma or GED.

Excellent oral and written communication skills.

Ability to work in a fast paced environment and meet tight deadlines.

Possess excellent manual dexterity with small items, including the ability to use a 10x loop.

Demonstrated attention to detail and accuracy.

Intermediate skills with Outlook, Excel, and Word.
Apply with Google
Apply with Linkedin
Apply with Indeed