Customer Service Representative – Owner Success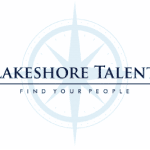 Lakeshore Talent
Lakeshore Talent is currently seeking a Customer Service Representative for one of their clients, a Denver-based company. This is a remote, contract to hire position and pays $18/hour.
Background check required upon hire.
Job Description:
We are looking for a Customer Service Representative to be the go-to for information and solution for the company as they work to build their vacation rental business and provide 5-star experiences to guests. This role is intended to reduce written communication backlogs and maintain service levels during the company's peak season. You'll build loyalty one interaction at a time by providing thoughtful, compassionate assistance.
Responsibilities:
Provide an exceptional customer experience, using emotional intelligence and problem-solving skills to provide accurate answers and find solutions

Interact with owners over email in a professional manner that seeks to understand before providing solutions

Support Owners in making changes and updates to their listings and bookings

Help owners navigate s systems, policies, and processes

Collaborate with teammates in Owner Success and across the company to provide timely solutions that support both guests and homeowners

Categorize incoming emails to ensure work is appropriately routed

Support department goals and service levels by meeting performance standards of 15-20 new interactions responses daily

Maintain a response time of no more than 24 hours on ongoing interactions
Qualifications:
Must have access to a personal computer

1-2 years of experience of email-based customer service

Excellent written communication skills

High level of professionalism

Hospitality mindset: you have a passion for the customer experience and a genuine desire to want to help others; you'll always go the extra mile to make sure the job gets done right

Willingness to ask questions and communicate openly and honestly in order to gain the knowledge and skills needed to meet performance expectations

Empathy: you understand other perspectives, listen effectively to recognize and exceed the needs of every stakeholder

Active-listening: you can make others feel heard by patiently listening to them to understand, not to reply

Experience using online tools and resources to find information and communicate with other team members

Basic computer skills required: creating bookmarks, opening new tabs, saving passwords, opening and editing documents, creating and sending emails

Salesforce, Zoom, and Google Suite experience preferred
Apply with Google
Apply with Linkedin
Apply with Indeed