Data Entry / Document Review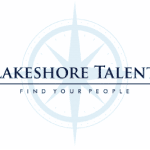 Lakeshore Talent
Lakeshore Talent has partnered with a large compliance company in Chicago. We are seeking 5 people to do data entry and document review for about 2 weeks. Could be extended beyond that, just depends on the client's needs.
This company provides Tier 2 compliance reporting to the IRS on behalf of other companies. This role would be to review, update and correct already generated reports. QA will review before they are sent out on clients behalf. They have training modules already prepared.
It is 100% remote from anywhere in the US. Must use your own computer.
Pay is $18 per hour.
Requires a background check.
Apply with Google
Apply with Linkedin
Apply with Indeed