Direct Service Providers – $1,000 Sign on Bonus!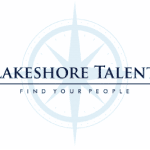 Lakeshore Talent
Lakeshore Talent is partnering with a well known healthcare system to fill a need for a Direct Support Professionals in Cornelius, OR.
Pay: $30,000 – $35,000, depending on experience
Schedule: Multiple Shifts available
Benefits: Full Benefits Available
Summary: This position is responsible for providing direct support, positive direction, and assistance to individuals with developmental disabilities.
Responsibilities:
Helping Residents with dining, mobility, health, and hygiene activities
Accompanying individuals while running errands.
Attending special community occasions and fun activities like outdoor walks, games, and social events.
Assisting individuals in achieving their personal goals and desires.
Administering medication to residents.
Assist in the development and implementation of all Support Plans, including spiritual life supports
Provide interaction and choices for activities that support a meaningful day
Gather information for Personal Outcome Measures, and other assessments
Assists members with maintaining a clean, safe, and orderly home
Maintains open communication and cooperative work effort other staff to assure quality and continuity of support to all members
Reports and/or documents routine and unusual events including completing daily logs, incident reports, and outcome data sheets
Assists members with fiscal management
Requirements:
High School Diploma or equivalent required
Experience with people with developmental disabilities, strongly preferred
Must be able to lift 50 pounds occasionally
Must be able to stand, bend, and lift for up to 8 hours at a time
Strong verbal and written communication skills
Basic math and computer skills
Credentialing Requirements:
Must be 18 years of age, or older
Valid Driver's License required
All immunizations must be up to date (MMR, Varicella, Tdap, seasonal flu, and Covid-19)
At least 1 professional reference
JOB ID: 44617

Apply with Google
Apply with Linkedin
Apply with Indeed