Director of Risk & Safety (ID 47100)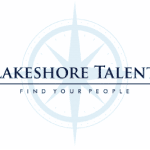 Lakeshore Talent
Lakeshore Talent is currently seeking a Director of Risk and Safety for a large entertainment client, based out of Utah. This is a remote, direct hire position but will require some travel. Qualified applicants must live in either Pacific, Mountain or the Central time zone.
This position pays $110K – 120K and is bonus eligible.

Job Description:
This position develops strategic planning initiatives to evaluate and ensure the adequacy and effectiveness of the internal systems and the reliability and integrity of operational information and compliance with company policies and procedures. This position works closely with all departments to identify ineffective procedures and causes of increased risk to implement solutions and support the Company's commitment to integrity.

Job Duties:
Develop and deliver the Company's Enterprise Risk Management program, covering all key operational, brand reputation, legal, financial and compliance risks facing the company.

Create and execute the annual Internal Audit plan, providing direct and cross-functional assistance in appropriately managing and mitigating multi-faceted risk areas of the company.

Design operating effectiveness for internal controls across all brands and divisions

Develop and drive delivery on corporate operational compliance audits to reduce risk and increase company profitability.

Migration of Internal Audit function from outsourced to co-sourced function, while reducing overall cost, improving service levels, and company processes.

Provide leadership on the Company's Ethics and Compliance Program, including Code of Conduct development and implementation of comprehensive e-learning programs delivered to all team members.

Directly accountable to multi-million-dollar Risk Management budget including insurance procurement across all lines (property, casualty, and financial), actuarial developed loss fund reserves and all third- party services.

Effectively and efficiently manage Total Cost of Risk (TCOR) through loss control initiatives, create and execute insurance cost management plans, participate in insurance program marketing, and broker relationship and oversight of claims management processes

Responsible for asset protection across all locations, including operational audit programs, field investigative function and internal controls surrounding cash, product, amusement equipment operation and physical security.

Provide oversight, leadership, mentoring and direction to direct and indirect reports across all regions, including development of company knowledge, policies and procedures and asset protection responsibilities.

Qualifications:
10+ years of experience in risk, safety, and compliance.

Bachelor's degree with some advanced education/certifications in risk-management including a CPCU, CRM or ARM designation.

Amusement, theme, water park or other entertainment industry experience required.

Experience with the development of strategic plans to mitigate risk.

Knowledgeable regarding risk insurance plans and risk associated with L&P/cash handling.

Proven record in executing initiatives through a corporate and franchise system.
Apply with Google
Apply with Linkedin
Apply with Indeed