Dishroom Attendant – Hospital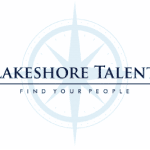 Lakeshore Talent
Lakeshore Talent is working with a large hospital in the medical district to staff dishwashing roles. This is part of the food services team and is a potential temp to hire role!
Hours: 1:00 p.m. – 9:30 p.m. Wed – Sun
Once this role becomes perm, hours could change at that time.
Maintains dishes, pots, pans, trays, kitchen, work areas, equipment and utensils in orderly and sanitary condition.
Essential Duties and Responsibilities:
• Scrapes and rinses food from dirty dishes and washes them by hand or places them in racks or on conveyor to dishwashing machine depending on assigned equipment. Ensures complete cleanliness and sanitation.
• Washes pots, pans and trays based on assigned procedures.
• Polishes silver using burnishing machine tumbler, chemical dip, buffing wheel and hand cloth depending on assigned equipment and procedures.
• Ensures compliance with outlined safety procedures.
• Maintains temperatures and chemical levels as outlined by provided standards. • Keeps dish area orderly and in compliance with safety standards.
• Sweeps and mops kitchen floors to ensure compliance with safety and sanitation standards.
• Washes worktables, walls, refrigerators, meat blocks and other food prep surfaces.
• Removes trash and places it in designated containers. Steam cleans or hoses out garbage cans.
• Transfers supplies and equipment between storage and work areas.
• Helps load and unload supplies and product.
• Performs other duties as assigned.
Requirements:
High School Diploma or GED
1-2 years of recent experience washing dishes for a restaurant, hotel or hospital
Good Customer Service Skills
Pay is $15 – $17 per hour.
Apply with Google
Apply with Linkedin
Apply with Indeed