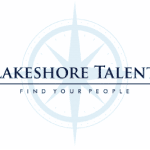 Lakeshore Talent
Lakeshore Talent is working alongside a well known hospital in Highlands Ranch, Colorado in their search for a Dishwasher to support their Dietary Department. This is a 3 month contract to start with potential for extension and/or permanent hire at the end.

Pay: $16.00 – $16.50 per hour
Shift: Monday-Friday 11:00 am – 7:30 pm
Responsibilities:
Maintains cleanliness and sanitation standards of all pots, utensils and dish wares; operate dish machine and runs three tier pot sink; stores all kitchen items.
Cleans work environment on a daily basis including mopping, sweeping, and general cleaning including but not limited to equipment, walls, carts, stainless steel, and drains.
Removes trash, cardboard, and grease from kitchen; maintains food areas clean and uncluttered.
Uses chemicals in the cleaning process; wears protective equipment and follows safety procedures; observes county and OSHA rules and standards
Maintains records of dish machine temperatures as well as other cleaning logs; reports equipment malfunctions to supervisor.
Maintains positive interactions and work environment with patients, staff, and guests.
Attends all required staff meetings.
Other duties as assigned.
Requirements:
High School Diploma, or GED equivalent
ServSafe Certification preferred
Must be able to stand/walk 6-8 hours per day
Because this position is in a healthcare setting, if selected, candidates must be willing to provide proof of immunizations (MMR, TDaP, Varicella, seasonal flu, Covid-19)
JOB ID 47264
Apply with Google
Apply with Linkedin
Apply with Indeed