Electric Motor Design Engineer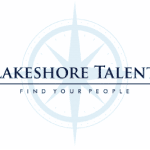 Lakeshore Talent
Lakeshore Talent is currently seeking an Electric Motor Design Engineer for one of their clients, a large company based in Rochester Hills, MI. This is an in-office, direct hire position and pays $91,200-130,000 (depending on experience) with a 10% bonus.
Job Description:
We are looking for an Electric Motor Design Engineer to manage product development projects related to EWP's following the company product development process, participate in weekly department meetings, report on product development and open issues. and highlight key development issues and manage plan to resolve these issues. Responsible for the electrical motor and hydraulic pump design and performance to meet customer requirements.

Responsibilities:
Manage supplier open issues with a weekly meeting

Define and manage product design for the electrical water pump and electric motors and related components

Work with team to maintain product DFMEA

Define EWP design based on customer requirements

Guide designers to create component and assembly drawings with GD&T

Create bill of materials (BOM) for EWP's

Manage product validation.

Develop strong engineering relationships with strategic suppliers

Works closely together with engineering team to define products that will meet the customer's needs.

Establish concept validation requirements with simulation and testing that verify product performance.

Works with the Application and Development Engineer to define the bill of material and component specifications.
Qualifications:
Mechanical or Electrical Engineering degree from an ABET-accredited university.

A minimum of 5 years of electric motor design and automotive industry experience in product design, development, testing, and industrialization.

Strong background defining pump architecture, fluid pumps, electrical devices, and control board firmware understanding.

Excited to work in the office with great teammates.

Must have a working understanding of electric motor and pump characteristics and development and the automotive industry practices.
Apply with Google
Apply with Linkedin
Apply with Indeed