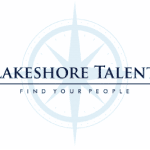 Lakeshore Talent
Lakeshore Talent is currently hiring an End User Computing Technician for a large company in Denver. Pay for this position is $30-40/hour.
Duties:
Provides support for areas of responsibility for Corporate site IT facilities and IT End User Services which may include: support and troubleshooting of Desktop devices, mobile/phone devices, printer devices, Audio/Visual equipment and other related IT devices and services that are deemed part of the Digital Workplace.
Works with Desktop Services, Services Desk and Endpoint Technicians and Leads to obtain status of the overall health of the Digital Workplace environment
Ensures that end-user environments are effectively maintained and supported
Consistently maintains departmental SLAs within acceptable levels
Works with Manager of Desktop Services on continuous improvements for department's operations. The above duties and responsibilities are representative of the nature and level of work assigned
Qualifications:
3-5 years experience in service or technical support role
? Bachelor's Degree or Technical qualification in Information Technology or Computer Science or demonstrable Technology work experience
Has an overall understanding of the objectives and functions of the Company, business units and departments serviced by IT.
Has a deep understanding of service level agreements and metrics.
Apply with Google
Apply with Linkedin
Apply with Indeed