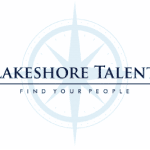 Lakeshore Talent
Lakeshore Talent has partnered with a large hospital in Naperville, IL. We are seeking Endoscopy Technicians for contract roles.

The Endoscopy Technician will prepare and maintain the medical facility's instruments, equipment, and sterile environments necessary for gastroenterology procedures.
Duties/Responsibilities:
Sterilizes and prepares rooms and equipment, such as scopes, before and after procedures as directed.
Supports and assists physicians and registered nurses with procedures as directed.
Verifies proper equipment functioning and performs safety checks.
Maintains and/or repairs endoscopic equipment.
Collects and delivers specimens collected during procedures, ensuring the field remains sterile.
Assists in patient intake, transport, paperwork, and recordkeeping of physician observations, as directed.
Places devices to monitor vital signs on patients, including blood pressure cuffs, surgical cautery pads, cardiac monitoring electrodes, pulse oximeter sensors, and nasal cannulas.
Distributes information regarding equipment or instruments at in-service training sessions.
Validates and refreshes basic professional skills through active participation at in-service trainings.
Performs other related duties as assigned.
Required Skills/Abilities:
Good verbal and written communication skills.
Able to read and understand work-related documents.
Detail-oriented and meticulous.
Basic understanding of practices and concepts related to endoscopy procedures.
Education and Experience:
High school diploma or equivalent required; Associates degree in Medical Assisting or Surgical Technology preferred.
Basic Life Support Certification may be required
Physical Requirements:
Must be able to stand throughout procedures and visually inspect and monitor equipment.
Must be able to lift up to 25 pounds at a time.
Hours: 10 hour shifts
Assignment: 8 weeks
Pay: $17 per hour and flexible with experience
#talent1
Apply with Google
Apply with Linkedin
Apply with Indeed