Equity Compensation Manager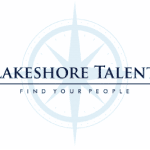 Lakeshore Talent
Lakeshore Talent is partnering with a global technology company to fill a role for a Global Equity Program Manager. Reporting to the Executive Director of Total Rewards, this position is responsible for managing Equity plans and Employee Stock Purchase Plans, ensuring timely and accurate records, and SOX and SEC Compliance. This role drives employee understanding of equity awards programs and policies.
This position can work fully remote. Pay for the role is $115K-$125K plus a 10% bonus.
Description:
Administer global equity plans and maintain all aspects of the equity management system, including new grants (e.g. RSUs, RSAs, PSUs), vest event processing and settlement, terminations, monitor demographics file transfers from HR/Payroll systems to vendor equity management system

Reconcile and perform auditing procedures relating to equity transactions monthly to ensure accuracy and quality control in the equity management system

Provide adequate information and timely response related to equity plans and transactions to Finance, HR, Tax, Payroll, Legal, and SOX Compliance departments to ensure effective equity transaction processing, financial reporting, and SEC filings

Assist in preparing materials for board and committee meetings

Manage relationship with the stock plan vendor and any day-to-day equity activities. Provide reporting for the Company's equity plans ensuring accuracy and timeliness

Provide, on an as needed basis, data and analysis related to executive equity holdings

Manage administration of the Employee Stock Purchase Plan (ESPP), including open enrollments, tracking, withdrawals, changes, purchase processing and reporting

Handling international equity related compliance filings. Audit transactions data and manage process and relationships with payroll to ensure data accuracy and process compliance

Support employee understanding of equity awards programs and policies through conducting educational webinars, presentations and creating employee communication materials. Enhance the stock administration function, including improvements in process and implementing automated solutions.

Provide support for M&A initiatives. Create and maintain a framework for Mergers and Acquisitions as it relates to equity transactions and data. Monitor escrow releases and post-close equity activity; partnering with internal and external counsel for equity plans where necessary.

Develop procedures for compilation of annual Proxy statement with Legal; Act as team lead for the Proxy and cross-train other team members as back-ups

Compile data and prepare annual proxy statement executive compensation tables in partnership with external consultant / vendor

Track and report equity burn rate, dilution, remaining shares, and executive stock ownership achievement

Oversee all governance and compliance requirements such as audits, record keeping and periodic reconciliations

Assist with internal and external audit and ensure accuracy of SOX controls and maintain procedures

This job requires domestic and/or international travel up to 10%

Responsible for integration of other equity plans due to M&A.
Requirements:
BS/BA, CEP or equivalent degree/experience; legal, compensation and/or accounting background a plus!

5+ years of equity plan administration role in a publicly traded U.S. company

Comprehensive knowledge of various types of equity awards, programs, and governing stock plan documents

Experience in data compilation and preparing annual proxy statement executive compensation tables

Team player who is able to work in a fast-paced and collaborative environment and adaptable to changing priorities

Ability to influence all levels within and outside the organization

Meticulous attention to detail

Excellent oral and written communication skills, Ability to communicate with senior leadership

Advanced Excel and presentation skills

Excellent organizational and project management skills
Preferred Skills:
Working knowledge of equity management systems (e.g. Computershare, Fidelity)

Financial reporting experience
Apply with Google
Apply with Linkedin
Apply with Indeed