Executive Administrative Assistant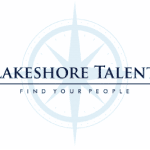 Lakeshore Talent
Lakeshore Talent is searching for qualified candidates for an Executive Administrative Assistant to support provider communications at a leading healthcare facility in Lone Tree, CO. The Executive Assistant will serve as the main laision to provider network and provider communications within a healthcare insurance environment.
Pay: $26/hr
Contract Length: 3 months, with potential for extension
Shift: Monday – Friday, 8:30 am – 4:30 pm
Because this position is in a healthcare setting, employees must have up to date immunizations (Varicella, MMR, Tdap, Flu, Covid-19).
Job Responsibilities:
Screen incoming email, mail, and telephone calls
Manage calendars and set meeting priorities
Assist with creation and preparation of materials for staff, management, and board meetings
Creation and distribution of monthly provider newsletter
Provider network maintenance and support activities
Provider contracting experience to support peers, and various projects as assigned.
Job Requirements:
High School Diploma or GED equivalent
At least one year of experience as an administrative assistant, preferably in a healthcare setting
Experience in provider network and provider communications within a healthcare insurance environment
Provider contracting experience is preferred
Experience working for BCBS, Kaiser, Cigna, Anthem or any other medical insurance carrier required
Strong organizational skills and attention to detail
Ability to prioritize and multitask
Excellent communication skills (verbal and written)
JOB ID 44677

Apply with Google
Apply with Linkedin
Apply with Indeed