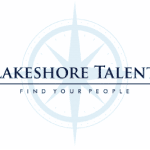 Lakeshore Talent
Lakeshore Talent is seeking qualified candidates for an Executive Assistant position in the Education industry. This is starting as a contracted role but has the potential to go permanent. This position will support members of the Senior Executive team in a fast-growing, collaborative start-up environment.
LOCATION: 100% remote to start due to the current pandemic. The position will transition to an in-office role once the corporate offices in Denver, CO reopen.
PAY: $80K-$85K
HOURS: 100% remote; Monday-Friday 8hrs/day with some flexibility.
RESPONSIBILITIES:
Coordinating executives' calendars, drafting emails, scheduling meetings and video/conference calls, answering phone calls, and solving other administrative issues when they arise
Managing relationships via email and phone with external stakeholders, clients, and university partners
Taking on internal communication & planning responsibilities, such as supporting weekly team meetings and managing team events
Organizing and preparing content for offsite meetings, conferences, and seminars in addition to planning hotel and travel arrangements
Collaborating cross-functionally with teams like Enrollment, University Partnerships, Academic Product, Financial Services, and Finance
QUALIFICATIONS:
5+ years of experience in similar or related roles supporting multiple C-Suite leaders
Legal or Financial industry experience preferred
Bachelor's Degree in a related field preferred, but not required
Exceptional organizational skills, flexibility, multitasking abilities, and a high level of attention to detail in a fast-paced environment
Strong prioritization and scheduling skills
Excellent written and verbal communication skills and ability to interact with clients
Familiarity with tools like Google Docs, Google Calendar, and Gmail; Excel proficiency a plus
Apply with Google
Apply with Linkedin
Apply with Indeed