Executive Assistant to the Executive Director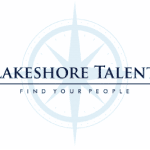 Lakeshore Talent
Lakeshore Talent is currently seeking candidates for an Executive Assistant role with a world renowned hospital that is located in Englewood, CO. This is a 4 month contract to hire position with a strong potential to go permanent. This position is paying $22-$27/hr. Selected candidates must be able to pass a background check, drug test and provide proof of immunizations – Varicella, TB, MMR, COVID, Flu.
JOB DESCRIPTION:
The Executive Assistant to the President of Foundation is responsible for performing daily office management duties for the Foundation and assisting the President of Foundation and Foundation Board of Directors. Activities related to this position will provide front line customer service to employees and visitors.
JOB DUTIES:
Provide secretarial and administrative support to the President of Foundation and the Foundation Board while maintaining a high degree of professionalism and confidentiality.

Maintain bylaws and all other policies of the boards.

Schedule appointments, manage the calendar, and handle all travel arrangements

Interact daily with hospital staff, patients and families, other organizations, and the general public and serves as a resource and referral source.

Serve as assistant to the Foundation Board handling all arrangements for Board and Committee meetings, assisting with agenda preparation, meeting follow-up, preparing materials for all meetings, making arrangements for audio visual needs and taking minutes at all meetings.

Draft correspondence for the President of Foundation to send to board members and major donors.

Receive/screen telephone calls maintaining high levels of customer service and professionalism and record messages for the department appropriately.

Perform high level administrative support duties including: preparation of presentations, communications, documents and spreadsheets; complete diverse and complex assignments with limited direction; plan and implement projects within the Foundation; prepare materials in final form working from a general outline.

Coordinate with hospital security, IT and Engineering and EVS regarding security and other services needed for the building and department.

Schedule and coordinate all logistics for Foundation staff meetings including preparing agendas, arranging guest speakers and taking minutes at the meetings.

Responsible for retrieving mail, sorting and distributing to all departmental staff.

Organize and prioritize work assignments, telephone calls, visitors and correspondence.

Perform all general office operations to keep the Foundation Office running efficiently.

Assist with Foundation events as needed.
REQUIREMENTS:
Bachelor's degree in relevant field from an accredited college or university or equivalent combination of experience and education required

Minimum 5 years of experience as an administrative assistant with increasing responsibility for the operations related to an office.

Experience coordinating large federal grants – preferred.

Outstanding written and oral communication skills, ability to work independently but also collaboratively as a member of a team.

Ability to organize, prioritize and meet deadlines, while effectively managing multiple projects simultaneously.

Must have strong computer skills and be proficient in all Microsoft Office products.
Apply with Google
Apply with Linkedin
Apply with Indeed