Executive Vice President of Sales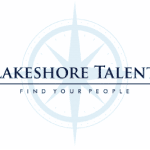 Lakeshore Talent
A technology company in Broomfield, CO is seeking an Executive Vice President of Sales to oversee the Sales and Account Executive teams. Qualified candidates must have 20+ years of experience in sales with 10+ years of experience leading teams. Applicants can live out of state but must be willing to commute to the office occasionally and live within reasonable access to a major airport
Description
Aligns the sales organization's objectives with the business strategy through active participation in corporate strategic planning, sales strategy development, forecasting, sales resource planning, and budgeting.
Accountable for effective sales organization design, including sales job roles, sales channel design, and sales resource deployment.
Meets assigned targets for profitable sales volume, market share, and other key financial performance objectives.
Leads learning and development initiatives impacting the sales organization and provides stewardship of sales.
The EVP establishes learning and development objectives essential to the sales organization's success, oversees the effective delivery of training and development programs, actively assesses the value of training and development investments, and monitors learning and development outcomes to ensure high ROI.
Establishes and governs the sales organizations performance management system. This includes establishing guiding sales organizational principles for managing performance, establishing and prioritizing critical performance measures for all sales jobs; overseeing the equitable allocation of organization objectives across all sales channels, markets, and personnel; and ensuring all key sales associates are held accountable for assigned results.
Provides leadership to the sales organization, while fostering a culture of accountability, professional development, high-performance, and ethical behavior.
Leads sales organization change initiatives by continuously assessing the need for organizational change, championing change initiatives, and removing obstacles impeding constructive organizational change.
Competencies & Skills
Demonstrated ability to drive deal processes to closure / results driven
Excellent people and management skills to interact with staff, colleagues and cross-functional teams, and third parties.
Organization, planning, and prioritization skills in a rapidly changing environment
Ability to work in a collaborative
Excellent written and oral communication skills
Significant experience in professional client relationship management
This position requires travel
Experience & Education
Bachelor's Degree required, Masters preferred
20-25 years of sales management experience in a B2B environment
10+ years leading sales teams
Experience with complex or consultative sales processes (e.g. software, financial services, marketing services, etc.)
Experience selling to QSR C-Store brands and franchisees a plus
Experience with distributed teams / remote working cultures
Apply with Google
Apply with Linkedin
Apply with Indeed