Facilities Coordinator (46379)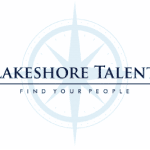 Lakeshore Talent
Lakeshore Talent is currently seeking a Facilities Coordinator for one of their clients, an educational organization based out of Aurora, CO. This is an in-office, contract to hire position and pays $26.50/hour. This position works Tuesday through Saturday.
Background check and proof of covid vaccination (or weekly testing) required upon hire.
Job Description:
We are seeking a Facilities Coordinator responsible for planning, directing, and coordinating activities concerned with the operations, repair, maintenance, and construction of facilities, equipment, buildings, and grounds to minimize school interruption and improve efficiency.
Job Duties:
A strong understanding of MEP systems, Fire Panels, etc.

Able to multi-task and experience with vendor management.

Proactively identify and troubleshoot issues and address them in a timely manner.

Assist with the set-up and take-down for school functions and activities.

Complete job tasks as assigned in such areas as carpentry, painting, plumbing, equipment repair, mechanical systems, and carpet repair.

Report project and task progress to the Facilities Manager daily.

Prepare all work areas to original conditions.

Assist with the maintenance, repair, and proper storage of all department equipment and tools.

Assist with the opening and closing of school facilities as requested.

Report mechanical, general repair, and custodial problems to the Facilities Manager.

Assist with the upkeep and care of all maintenance and storage rooms.

Actively support and participate in the school Mission, educational goals, and religious programs.

Perform other tasks, projects, and duties as requested by the Facilities Manager.

Direct and supervise students with assigned tasks in a safe and responsible manner.

Oversee preventative maintenance programs to facility equipment.

Maintains the facilities to school standards.

Requisitions tool, parts, and supplies as required and submits receipts to Manager.

Assist school personnel with office relocations.

Maintains a clean and organized facility maintenance shop.
Contribute and provide input to department procedures.
Document expenditures and communicate with the Facilities Manager regarding departmental expenses, income, and budgets.
Document preventive maintenance procedures as completed.
Qualifications:
2+ years of experience performing multiple facility improvement and maintenance disciplines.

Have knowledge of proper safety and operating procedures when working with electricity, machines, chemicals, power tools, plumbing, etc.

Work cooperatively with fellow workers in a team environment to maintain all facilities and grounds.

Continue to upgrade skills by attending educational courses and applying education to job functions.
Apply with Google
Apply with Linkedin
Apply with Indeed