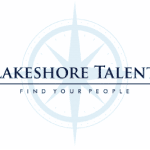 Lakeshore Talent
Lakeshore Talent is currently seeking a Facilities Coordinator for one of their clients, a company in the education industry based in Aurora, CO. This is an in-office, contract to hire position and pays $21/hour.

**Background check required upon hire

Job Summary:
We are seeking a Facilities Coordinator
responsible for planning, directing, and coordinating activities concerned with the operation, repair, maintenance, and construction of facilities, equipment, buildings, and grounds to minimize school interruption and improve efficiency. The work requires considerable working knowledge in order to perform facility maintenance work activities. This position requires general knowledge and skills in areas such as carpentry, painting, plumbing, equipment repair, mechanical systems, and carpet repair. Repairs and maintenance of facility equipment and infrastructure should be performed without direct supervision and be completed in an exemplary fashion using good judgment and proven best practices.
Facility Maintenance
Perform a variety of maintenance functions in accordance with written and or verbal instructions.

Assist with the set-up and take-down for school functions and activities.

Complete job tasks as assigned in such areas as carpentry, painting, plumbing, equipment repair, mechanical systems, and carpet repair.

Prepare and clean-up all work areas to original conditions.

Assist with the maintenance, repair, and proper storage of all department equipment and tools.

Assist with the opening and closing of school facilities as requested.

Assist with the upkeep and care of all maintenance and storage rooms.

May perform janitorial duties, as requested.

Actively support and participate in the school Mission, educational goals, and religious programs.

Carpentry: Frame walls/partitions, doors, and drywall to include texturing, finishing and finish carpentry.

Electrical: Install and repair conduit, outlets, lights and light switches.
Mechanical: Install and repair door closers and various types of hardware.

Paint: Prepare, prime, texture, and paint surfaces.

Plumbing: Rough and finish plumbing installation/repair to include toilets, faucets, sinks, etc.

Carpet tile replacement/repair

Equipment maintenance: Manage and implement maintenance of all equipment in facilities and perform HVAC filter changes.

May perform janitorial duties, as requested.

Direct and supervise work grant students with assigned tasks in a safe and responsible manner.

Repairs and performs preventative maintenance to facility equipment.

Maintains the facilities to school standards.

Requisitions tool, parts, and supplies as required and submits receipts to Manager.

Assist school personnel with office relocations.

Maintains a clean and organized facility maintenance shop.
Training & Documentation
Contribute and provide input to department procedures.

Document expenditures and communicate with the Facilities Manager regarding departmental expenses, income, and budgets.

Document preventive maintenance procedures as completed.
Consultation and Committees
Participate and support the department through individual communication, consultations with the Facilities Manager, and in department meetings.
Attend all maintenance meetings and provide reports on current activities.

Attend construction meetings, as needed.

Properly utilize school communication tools such as e-mail, phone, computer network folders.

Participate in all-employee and other appropriate meetings, retreats, and training activities.

Participates with other consultants and committees as assigned.
Have knowledge of proper safety and operating procedures when working with electricity, machines, chemicals, power tools, plumbing, etc.

Work cooperatively with fellow workers in a team environment to maintain all facilities and grounds.

Possess experience performing multiple facility improvement and maintenance disciplines.

Continue to upgrade skills by attending educational courses and applying education to job functions.

Normal working hours are Monday through Friday, 6:30am – 3:00pm.

Be able to lift up to 60 lbs.

Ability to operate a variety, large and small, equipment used for general landscaping purposes

Ability to operate a snowplow truck

Be able to operate standard maintenance and grounds machinery.

Perform tasks both indoors and outdoors in all types of weather.

Be able to use ladders and high lifts.

Qualified applicants please send resumes to denverjobs@lakeshoretalent.com

IND123
Apply with Google
Apply with Linkedin
Apply with Indeed