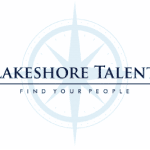 Lakeshore Talent
Lakeshore Talent is currently seeking a Finance Manager for one of their clients, a reputable company based in Denver, CO. This is an in-office, direct hire position and pays $112K-143K (depending on experience), eligible for a 10% annual bonus.
Background check and drug test required upon hire as well as proof of covid vaccination (or legal exemption)
Job Description:
We are looking for a Finance Manager responsible for improving accuracy and reliability in annual plans, monthly forecasts, and metric reporting to drive informed business decisions. You will be a key partner to leadership, with the task of identifying growth opportunities, margin expansion potential, performance reporting enhancement, while ensuring a reliable control environment. You will help improve the financial planning foundational processes while designing models that better utilize external and macro-economic inputs.
Responsibilities:
Manages the US commercial finance team, while partnering with regional finance leaders and analysts throughout the Americas.

Responsible for oversight and improvement of the annual plan, monthly forecasting, and weekly forecasting for revenue and margin. Identify and implement improvements to the current processes, while standardizing and automating reporting to improve forecast accuracy for key areas such as volume, price, mix, and initiative impacts.

Drive financial analysis on commercial-based investment projects, as well as continuous improvement opportunities on the current revenue base. Play a key role in business-wide projects to simplify the business, while driving significant financial improvements.

Oversee discount and pricing programs, ensuring a competitive, yet controlled environment.

Serve as a key liaison to senior commercial leaders, while partnering with the S&OP team to integrate operational performance into financial plans.

Support the North America revenue and margin consolidation, ensuring consolidated plans achieve financial performance targets for the region.

Ensures compliance with company Mandate for Fundamental Financial Controls and existing SOX matrixes in all policies and procedures, as well as identifies and recommends control changes as required.

Management of related month-end close process, accounting policy application, and support in standardizing accounting practices across the region. Participate in Oracle system upgrade projects.
Supervisory Responsibilities:
Responsible for direct management of US commercial finance team, currently consisting of 2 senior analysts, with dotted line support of regional financial analysts.
Qualifications:
Degree in Finance, Accounting, or Economics with MBA preferred

Minimum 5 years' experience in analytical finance or accounting roles preferably in commercial sales, distribution, or manufacturing with evidence of progressing responsibility. Minimum of 2 years of management experience.

Excited to work in the office with great teammates

Must be legally authorized to work in the United States without company sponsorship.

Highly motivated, pro-active leader, who is willing to do what it takes to get the job done.

Unquestionable integrity and discretion

Goal-oriented with a proven record of self-motivation and personal achievement

Proactive and able to manage ambiguity effectively, excellent delegation capability

Self-motivated, with a focus on continuous improvement and an eagerness for personal development

Proven ability to drive cultural change, process improvement, and cost/waste reduction through effective influence

Works well under pressure, effectively handles conflict, and demonstrates flexibility in work style to accommodate changing priorities and fixed deadlines.

Function within the strategic vision and translate target solutions into tactical, actionable tasks

Ability to manage competing demands, flexibility in varying processes, with a demonstrated capability to solve complex issues

Excited to challenge the status quo of current processes, while utilizing prior experience to drive innovation and enhancement in the team's responsibilities

Strong accounting knowledge

Highly proficient in Excel and PowerPoint.

Experience utilizing financial and reporting tools such as Oracle and Cognos

Strong written/verbal communication skills in analytically based content, effective presenter, with experience presenting to senior leadership
Apply with Google
Apply with Linkedin
Apply with Indeed