Finance Risk Management Analyst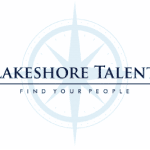 Lakeshore Talent
Lakeshore Talent has partnered with a large food hospitality company in downtown Chicago. We are seeking a Finance Risk Management Analyst to work in the downtown office to assist with accounting and finance related matters.
This is roughly a 6 month assignment with the possibility of extension.
RESPONSIBILITIES
• Compiling materials necessary to support requests for information and ensuring completeness and accuracy.
• Preparing reconciliations, analyses, and reports in a timely fashion.
• Researching account balances and reviewing insurance billing transactions.
• Communicating with business partners, stakeholders, and colleagues in a professional manner.
• Investigating and communicating variances identified while performing analyses.
• Maintaining well organized records.
• Suggesting process improvements with a focus on enhancing efficiency.
• Balancing multiple projects and their related needs simultaneously and prioritizing tasks effectively.
• Assisting with meeting planning, scheduling, and execution.
• Demonstrating a commitment to core values.
• The position responsibilities outlined above are in no way to be construed as all encompassing. Other duties, responsibilities, and qualifications may be required and/or assigned as necessary.
COMPUTER SKILLS REQUIRED TO PERFORM THIS JOB
• Intermediate knowledge of Microsoft Office products (Excel, PowerPoint, Outlook, etc.)
• Extraction and analysis of information from enterprise financial systems (e.g. Oracle, SAP).
QUALIFICATIONS
• 3+ years of experience related to corporate accounting/finance and/or public accounting.
• 3+ years of experience related to professional communications.
• Ability and willingness to operate in a fast-paced, complex professional environment.
CERTIFICATIONS
• Certified Public Accounting ("CPA") is a plus
• Certified Management Accountant ("CMA") is a plus
• Associate in Risk Management ("ARM") is a plus
Apply with Google
Apply with Linkedin
Apply with Indeed