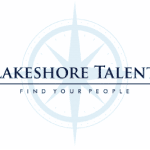 Lakeshore Talent
Lakeshore Talent is seeking experienced Food Service team members for immediate openings on one of Chicago's leading hospitals. These will start as contract positions with the potential for extension and/or hire. This great opportunity to get your foot in the door with a leader in Healthcare!
Location: Chicago, 60612
Pay: $15/hr
Schedule: There will be several schedules available between 6am and 8pm
Food Service Team Members:
Prepares, portions, and serves food for patients/ patient families, external retail customers, hospital employees and catering customers in the assigned unit.

Gathers, distributes, and unloads needed supplies and equipment to complete tasks and maintains inventories of these supplies as part of daily work assignment.

Sets up, supplies, and dismantles serving stations and organizes food supplies, dishes, utensils, and disposables according to department procedures (Retail serving lines and Central Kitchen patient tray line).

Handles food safely following department and healthcare regulatory agency guidelines and standards for the preparation, heating/cooling, labeling, and safe storage of food products.

Takes and records temperatures according to directions in order to maintain safe food holding and storage temperatures.

Assembles, checks accuracy, and delivers meal/late trays as assigned (Central Kitchen).

Cleans, arranges, and sanitizes work, service, and dining areas and cleans equipment frequently using approved chemicals as established by the department and healthcare regulatory agencies.

Participates in recipe standardization.

Fills ice containers, maintains required sanitation of ice machines, scoops and buckets.

Arrange chairs in dining areas; make sure all furniture is thoroughly cleaned and in its proper position.

Performs dish room duties such as transporting soiled items, dismantling food carts, scraping, sorting silverware, racking, loading/unloading dish machine, re-supplying work unit areas in the kitchen, dining, and service areas as assigned.

Disposes of waste in containers or disposals

Follows hospital and departmental policies and procedures.
Required skills & abilities:
High School Diploma

ServSafe Food Handler Certification

Able to perform as an active team player

Good interpersonal skills, outgoing personality

Able to demonstrate basic math skills

Must be able to lift 30 – 50 pounds and push or pull a cart

Work demands 100% walking and/or standing; work duties may demand standing in place for extended periods, stooping, bending, lifting, pushing and pulling.

Work environment involves the ability to tolerate temperature and climate changes (hot, humid, cold, steam, wet); requires individuals to move in and out of refrigerated areas and work in a dish room operation which is a warm, wet and noisy area.

#talent1
Apply with Google
Apply with Linkedin
Apply with Indeed