Food Service Assistant Part Time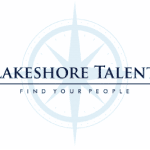 Lakeshore Talent
Lakeshore Talent has partnered with a hospital in Oak Park to staff a Food Service Assistant/Patient order role. This is a temp to possible hire role.
Hours are part time 4 p.m. – 8 p.m. with alternating weekends off. May be able to pick up hours.
The job would be taking patient food orders and delivering/picking up trays from the patients.
Background: .
– Looking for people with at least 1-2 years of recent food service experience
– Hospital ore medical experience is a plus
Pay is $16 – $17 per hour depending on experience.
Apply with Google
Apply with Linkedin
Apply with Indeed