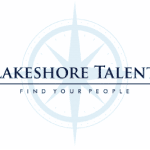 Lakeshore Talent
Lakeshore Talent is seeking two Food Service Supervisors to support a busy Culinary Team at one of Chicago's leading teaching hospitals. We have both full and part time hours available. These are possible temp to hire for the right fit.
We also have openings for Cooks and Food Service Associates which are also have full time and part time hours and are possible temp to hire roles.
Responsibilities Food Service Supervisor 1:
Implements menus, recipes, and service concepts for unit.

Supervises daily food production or service operations as assigned.
Ensures that service standards for aesthetic presentation and safety of food are met.
Utilizes CBORD and computerized systems to manage data.
Supervises foodservice employees. This includes orientation and training, employee counseling and disciplinary action.
Provides input into employee's annual performance appraisal.
Adjusts daily staffing to ensure appropriate personnel to complete all duties required by the unit.
Performs food and supply ordering functions as assigned.
Monitors time and attendance system for payroll.
Consults with Unit Manager/Assistant Manager regarding human resource issues (i.e. disciplinary actions and performance appraisals).
Meets customer and corporate foodservice related satisfaction standards.
Performs unit quality control measures, identifies problems or deficiencies, assist in development of and implements corrective action.
Ensures compliance with all regulatory agency standards and all departmental and organizational policies and procedures.
Food Service Supervisor 2:
Ensures compliance with all departmental requirements for in-service training, employee orientation and training, and timely submission of department reports.
Assists unit manager, assistant manager to ensure that department goals are accomplished.
Orients/works with dietetic interns, as assigned.
Completes department projects, as assigned.
Conduct employee meetings, as assigned.
Attends and contributes to department meetings.
KNOWLEDGE, SKILLS & ABILITIES:
Associate Degree in Food Service or a high diploma and a minimum of three years experience in a supervisory capacity in foodservice operations (retail, business, and healthcare).
City of Chicago Sanitation Certification required within 90 days of hire and maintain thereafter.
Experience as a Sous/Executive Sous Chef preferred
Competent in preparation of spreadsheets, data bases, word processing.
Apply with Google
Apply with Linkedin
Apply with Indeed