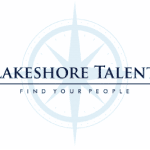 Lakeshore Talent
Lakeshore Talent has partnered with a hospital in Chicago to staff 6 Food Services Associate openings. This is a possible temp to hire role.

Schedule: 4pm to 9:30 p.m. Monday through Sunday; you be scheduled 5 of days a week with rotating weekends. After training is complete there will be opportunity for increased hours.
General Summary:
Under direct supervision, is responsible for preparing, portioning, serving, and clean up of food services provided to patients/ patient families, cafeteria/kiosk customers and catering customers in any department assigned work area. Required to support and follow safe food handling and sanitation procedures as stated in department, hospital, and healthcare regulatory standards. Exemplifies the hospital's mission, vision and values and acts in accordance with the hospital's policies and procedures.
Principal Duties and Responsibilities:
Turns on and uses equipment; Prepares food items requiring little technical knowledge; Portions, and serves food for patients/ patient families, external retail customers, hospital employees and catering customers in assigned unit. (Patient Services/Central Kitchen, Cafeteria, catering, department operated kiosks).

Gathers, distributes, and unloads needed supplies and equipment to complete tasks and maintains inventories of these supplies as part of daily work assignment.

Sets up, supplies, and dismantles serving stations and organizes food supplies, dishes, utensils, and disposables according to department procedures (Retail serving lines and Central Kitchen patient tray line).

Handles food safely following department and healthcare regulatory agency guidelines and standards for the preparation, heating/cooling, labeling, and safe storage of food products.

Takes and records temperatures according to directions in order to maintain safe food holding and storage temperatures.

Assembles, checks accuracy, and delivers meal/late trays as assigned (Central Kitchen).

Cleans, arranges, and sanitizes work, service, and dining areas and cleans equipment frequently using approved chemicals as established by the department and healthcare regulatory agencies.

Participates in recipe standardization.

Fills ice containers, maintains required sanitation of ice machine, scoops and buckets.

Arrange chairs in dining areas; makes sure all furniture is thoroughly cleaned and in its proper position.

Performs dish room duties such as transporting soiled items, dismantling food carts, scraping, sorting silverware, racking, loading/unloading dish machine, re-supplying work unit areas in the kitchen, dining, and service areas as assigned.

Disposes of waste in containers or disposals

Follows hospital and departmental policies and procedures.

Assists in the training of personnel as assigned.

Performs other duties as assigned.
Knowledge, Skills and Abilities:
H. S. Diploma or GED required.
Foodservice experience preferred
Skills: Able to perform as an active team players
Good interpersonal skills, outgoing personality
Able to demonstrate basic math skills
Must be able to tolerate working close to hot equipment.

Must have Food Safety Certification

Pay is 16- 17 per hour depending on experience
Apply with Google
Apply with Linkedin
Apply with Indeed