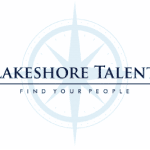 Lakeshore Talent
Lakeshore Talent is partnering with a retailer with corporate offices here in the Denver Tech Center to fill a role for a Fulfillment Specialist. This role is responsible for the on-time and accurate delivery of orders to customers. This role is critical to the success of the growing eCommerce business and requires a high attention-to-detail and a process-oriented mindset.
Pay or the position is $16.50/hr. This is a contract-to-hire role.
SCHEDULE:
40 hours a week, no choice in schedule and may shift occasionally:
Either Monday thru Friday or Tuesday thru Saturday
Hours are either: 7 a.m. – 4 p.m.; 8 a.m. – 5 p.m. or 9 a.m. – 6 p.m.
AREAS OF RESPONSIBILITY:
Assist the eStore Fulfillment team by serving as a versatile team member

Accurately and efficiently process all merchandise, service, and information transactions in a timely, organized and efficient manner.

Execute fulfillment operations in accordance with established Company guidelines: Picking merchandise, pre-boxing merchandise, preparing orders, packing FedEx boxes with merch, ensuring on-time daily delivery to FedEx

Ensure the proper processing of all orders outside of the standard online order:

CSC orders

,

layaway orders

,

Special Orders

Participate in proper inventory management and care daily to ensure clean monthly inventories

Ensure fulfillment stations are stocked with appropriate items including jewelry presentation boxes, prebuilt FedEx boxes, necessary packing materials, etc.

Excellent and detailed communication to leadership of any and all delays on orders/concerns.

Excellent and detailed communication with the sales team on customer orders when needed

Ensure that all additional notes for online orders are reviewed and applied correctly and timely for all orders daily.

Maintain proficiency in all roles related to the fulfillment area
EXPERIENCE AND SKILLS:
Ideal candidates MUST have Strong computer skills, enjoy working in a fast-paced environment, be adaptable to change and coachable and can stand for long periods of time.

Must have 1+ years of fulfillment experience in a warehouse or other relevant work environment

eCommerce experience preferred

Must have demonstrated communication skills, oral and written, as well as the ability to communicate with a vast array of personality types and skillsets, regardless of organizational level

Demonstrated ability to multi-task and prioritize projects & tasks with a sense of urgency

Demonstrated ability to work in a team setting

Demonstrated ability to be flexible and adaptable to various situations

Proven ability to collaborate with other member(s) of team
Apply with Google
Apply with Linkedin
Apply with Indeed