General Ledger Accountant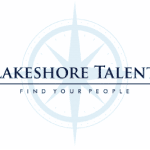 Lakeshore Talent
Lakeshore Talent is currently seeking a General Ledger Accountant for one of their clients, a nonprofit based in Cherry Creek (Denver, CO). This position pays $26-28.84/hour (depending on experience).
After training, employee will be able to work a remote hybrid schedule.
**Background check required upon hire as well as proof of covid vaccination.

SUMMARY: Responsible for general ledger and software maintenance. The administration of accounts payable and cash receipts functions of the accounting department. Provides support to the Chief Financial Officer (CFO).
JOB DUTIES:
Bank Reconciliations
Completes bank reconciliations on bank accounts.

Records interest and bank charges into the accounting software.

Verifies reconciled balance with the general ledger.
Software Maintenance
With input from the CFO, accounting lead and consultants develops and maintains best practices for Yardi daily operations.

Trains and assists new and existing staff on Yardi functions and report writing.
General Accounting Duties
Maintain fixed asset ledger. Add new fixed assets to schedule, delete assets and calculate depreciation expense.

Regular maintain detailed reconciliation of all balance sheet accounts.

Reconciles petty cash in the safe on a quarterly basis and reimburses as needed.

Processes monthly credit card receipts and reconciles with the statement.

Records deposits and checks in accounting software, monitors balances, and reconciles accounts on a monthly basis. Reconcile bank accounts for several different entities

Post journal entries in Yardi, the company general ledger accounting software package
Accounts Payable
Performs the daily processing of accounts payable invoices. Verifies invoice totals, accounts, project coding and purchase order information for accuracy. Enters invoices into the accounting software. Prints accounts payable checks weekly, obtains the necessary signatures, and mails checks.

Prepares and submits a check run summary file to Wells Fargo for fraud monitoring. Verifies bank balances, initiates bank transfers to cover check run and posts transfers in accounting system.

Resolves payables discrepancies and handles vendor inquiries. Completes credit applications.
Annual Audit Process
Provide support to CFO as needed with year-end audits. Assist auditors with journal entry examinations, balance sheet review and fixed asset analysis.
REQUIREMENTS:
Bachelor's degree (B.A.) in Accounting preferred from four-year College or university

2-5 years accounting experience and/or training; or equivalent combination of education and experience required.

Yardi expertise is strongly preferred
Apply with Google
Apply with Linkedin
Apply with Indeed