Grants and Contract Manager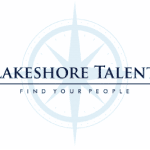 Lakeshore Talent
Lakeshore Talent is currently seeking a Grants and Contract Manager for one of their clients, a company in the healthcare industry based in Englewood, CO. This is an on-site, direct hire position and pays $66,352 – 95,555.20 (depending on experience).
Skills:
Must possess working knowledge of federal policies: 2 CFR 200 (Uniform Administrative Requirements, Cost Principles, and Audit Requirements for Federal Awards), FAR, NIH Policies and Procedures, and current issues in sponsored research administration.

Ability to think critically about programmatic, financial, and policy issues.

Ability to foster and maintain collaboration with other departments, institutions and programs.

Demonstrated excellence in written communication skills.

The ability to effectively communicate with people to convey or exchange information.

Review and understand specifics regarding proposal writing.

Ability to work competently and effectively under stress.

Ability to meet frequent deadlines within short time frames.

Excellent organization and customer service skills.

Ability to successfully handle multiple priorities and prioritize and schedule accordingly.

Must be able to successfully and effectively communicate with a variety of personnel.

Must function well independently and as a part of a team.
Qualifications:
5-7 years experience managing federal grants (NIH, DoD, NIDILRR) required.

Experience in sponsored research administration working with proposal, contract, and award review and management strongly preferred.

BS/BA degree required. Bachelors in business, accounting or finance preferred.

Strong computer skills including Microsoft Office.
Apply with Google
Apply with Linkedin
Apply with Indeed