Healthcare Call Center Representative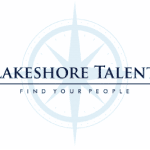 Lakeshore Talent
Lakeshore Talent is partnering with one of the Midwest's Healthcare leaders in search of a Call Center Representative for their call center in Chicago, IL. This is a great opportunity for candidates with a passion for healthcare to get their foot in the door with an amazing healthcare company.
Because this position is in a healthcare setting, immunization records must be up-to-date (MMR, Varicella, Tdap, Flu, Covid-19).
JOB DESCRIPTION:
The Call Center Reps will be working in a call center setting for a large healthcare company. These individuals will primarily be responsible for receiving inbound patient calls and scheduling various appointments, answering questions and directing calls to other departments.
CONTRACT: 3 months to start
PAY: $19/hour
SCHEDULE: There are 3 shifts available
Monday – Friday 9:00am – 5:30pm (Full-Time)
Monday – Thursday 11:00am – 3:00pm (Part-Time)
Monday – Thursday 12:00pm – 4:00pm (Part-Time)
QUALIFICATIONS:
High School Diploma or equivalent required
Healthcare background preferred
Must be able to multi-task
Excellent work history
Candidates should be professional, reliable and willing to work
Job ID: 43901
Apply with Google
Apply with Linkedin
Apply with Indeed