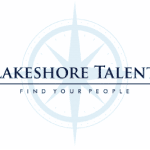 Lakeshore Talent
Lakeshore Talent is partnered with one of the Midwest's Leaders in Healthcare in search for 10 Healthcare Receptionists to support the emergency department of a hospital in a Geneva, IL.
Contract Length: 3 months to start
Pay: $19/hour
Because this position is in a healthcare setting, employees must have up to date immunizations (MMR, Varicella, Tdap, Flu, Covid-19).
Job Duties:
Register and check in patients
Schedule appointments as necessary
Verify insurance eligibility and benefit levels
Process co-pays
Communicate information to the patient regarding questions about physician referrals, insurance referrals, and consultations
Follow-up with patients
Requirements:
High School diploma or GED equivalent required
Previous working experience in a healthcare setting required
Previous ER Department experience preferred
Experience with Epic a plus
Excellent interpersonal, verbal, and written communication skills.
Available Shifts:
There are multiple part time and full time shifts available, as detailed below.
Shift 1: Saturday and Sunday, 6:00am-2:30pm, & Thursday 10:00am-2:00pm
Shift 2: Tuesday, Wednesday, Saturday, and Sunday, 9:30am-7:00pm
Shift 3: (Rotating Weeks) Week 1: Sunday, Monday, and Wednesday 9:30pm-6:00am; Week 2: Monday, Tuesday, and Saturday, 9:30pm-6:00am
Shift 4: Friday and Saturday, 9:30pm-6:00am & Wednesday 9:30pm-1:30am
Shift 5: Wednesday, Thursday, Friday, Saturday, and Sunday; 10:30am-6:00pm
Shift 6: Saturday and Sunday, 9:30pm-6:00am & Monday 5:00pm-9:00pm
Shift 7: Sunday, Monday, and Tuesday: 2:30pm-11:00pm
Shift 8: Saturday and Sunday: 6:00am-2:30pm & Wednesday 10:00am-2:00pm
Shift 9: Saturday and Sunday, 6:00am-2:30pm & Tuesday, 10:00am-2:00pm
Shift 10: Wednesday, Thursday, Friday, Saturday, and Sunday, 9:30am-7:00pm
Job ID 44121
Apply with Google
Apply with Linkedin
Apply with Indeed