Hospital Administrative Coordinator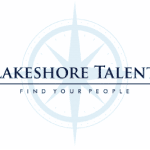 Lakeshore Talent
Lakeshore Talent is partnered with a well-known healthcare system in their search for an Administrative Coordinator to support the Urogynecology Department of a hospital in Downtown Chicago, IL. This position will start as a 3 month contract with strong potential for extension and/or permanent hire.
Because this position is in a hospital setting, employees must have up to date immunization records (MMR, TDaP, Varicella, Covid, Flu).
Pay: $22 per hour
Schedule: 8:00am-5:00pm Monday-Friday
Responsibilities:
An employee in this position may be called upon to do any or all of the following essential functions, as well as additional related tasks.
Screen incoming email, mail, and phone calls
Read, research, respond to, and route correspondence
Manage calendars, set meeting priorities, identify materials needed for meetings, ensure appropriate parties are invited to attend meetings
Plan and execute activities in support of projects and meetings such as room scheduling, signage, catering, support staff and equipment, and preparation and distribution of notifications
Assist with creation and preparation of materials presented to management and committees, including power point presentations and printed resources
Prepare, copy, mail, and file documentation accurately
What You Bring:
High School Diploma or GED equivalent
Associate's degree is a plus, but not required
Prior administrative assistant experience
Prior customer service experience
Knowledge of Microsoft Office
Ability to organize and think independently
Excellent interpersonal skills
Prior administrative assistant and/or customer service experience in a hospital setting is a plus, but not required
Job ID: 46604
Apply with Google
Apply with Linkedin
Apply with Indeed