Hospital Housekeeper – Environmental And Landscaping Services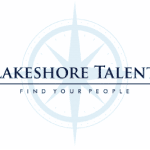 Lakeshore Talent
Lakeshore Talent is partnered with one of the Midwest's leaders in Healthcare in their search for Housekeeping team members. We have openings in Winfield. These positions will start as contract, but have the potential for hire!
Hours:
7:00 a.m. – 5:30 p.m. (four 10 hour shifts/wk)
8:00 a.m. – 4:30 p.m.
3:00 p.m. – 11:30 p.m.
We also have shifts available in Sandwich, IL and Woodstock, IL
*requires rotating weekends*
Responsibilities:
• Cleans and maintains patient rooms, offices, public areas, treatment rooms and other assigned areas daily, including collecting and removing trash, changing bed linens, and sanitizing all surfaces.
• Follows policies and procedures on patient isolation and contact precautions as necessary.
• Stocks paper items and other supplies in assigned areas as necessary or designated.
• Maintains cart and equipment in clean, working condition and stores in appropriate storage area.
• Uses chemicals and equipment in an effective and safe manner.
• Establishes and maintains interpersonal relationship with hospital personnel, while assuring confidentiality of patient information.
• Demonstrates teamwork by helping co-workers within and across departments.
Required:
• High School Diploma or equivalent; or in lieu of high school diploma a GED.
• Must have a minimum of one year of environmental services, housekeeping, janitorial or related experience.
• Must exhibit the ability to follow oral and written instructions.
• Must be able to communicate effectively with patients, visitors and staff.
• Must be able to use the proper tracking and communication tools utilized by department.
• Must be able to work independently.
Preferred:
• Three years of environmental services experience in a healthcare or hospitality environment.
Apply with Google
Apply with Linkedin
Apply with Indeed