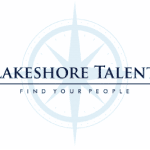 Lakeshore Talent
Lakeshore Talent is currently seeking a Human Resources Administrator for one of their clients, a large company based in Denver, CO. This is an in-office, 3-4 month contract position and pays $25-30/hour (depending on experience).
Background check and drug screen required upon hire.
Job Description:
We are looking for a Human Resources Administrator responsible for helping with HR admin work (filing, I-9s, answering HR questions, monitoring HR email), but will also help do the admin work for the recruiting team.
Responsibilities:
Provide generalist support to the organization

Manage HR call center and email inbox.

Maintain all personnel files and I-9 records.

Assist with day-to-day HR recordkeeping processing and systems including new hire paperwork (PANs, creating new hire packets and personnel folders).

Assist with employee orientation, development, and training logistics and recordkeeping

Assist with coordinating recruitment tasks: position approvals, posting positions, source candidates, reference checks, present offers, background checks, and applicant tracking.

Support the HRIS, benefits and Payroll functions as needed

Special projects as needed
Qualifications:
Thorough knowledge and understanding of all HR processes and workflow

Proven ability to produce and manipulate Excel reports

Microsoft Office Suite (average to strong Excel skills required)

Critical thinking

Quick learner with ability to apply to knowledge to a broad range of issues

Accurate attention to detail

Basic accounting and math skills

Ability to analyze information and make independent judgment call

Process driven, self-motivated and can take initiative

Works well in a team environment and can handle a fast-paced atmosphere
Apply with Google
Apply with Linkedin
Apply with Indeed