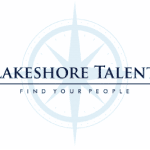 Lakeshore Talent
Lakeshore Talent is seeking an Administrative Assistant to support the HR team of a cannabis production facility in Rock Island, IL. This is an open ended temporary role with potential for hire.
The primary responsibilities will be related to COVID; updating the tracking spreadsheet, communicating with employees about isolation protocols and return to work dates, etc.
· Provides administrative support to ensure efficient operation of office
· Prepares information and research as requested
· Manages and maintains files, records and correspondence both hard and digital copies
Requirements:
· Excellent computer skills, including a high degree of proficiency in Microsoft Word, Excel, and Outlook.
· Excellent organizational skills.
· Excellent communication skills, both written and verbal, as well as excellent reading and comprehension skills
· Proficient ability to detect errors and
· Must be a team player who is able to work well independently, as well as with others
· Must be able to follow basic instructions as well as be able to take constructive criticism from their manager
· Maintaining a positive attitude and fostering a positive work environment
Additional Requirements:
· Illinois driver's license or State ID card
· Must be a minimum of 21 years of age
· Must pass any and all required background checks
· Must be and remain compliant with any and all legal or company regulations for working in the industry
· Must be approved by the D.O.A. to receive an Agent badge
Apply with Google
Apply with Linkedin
Apply with Indeed