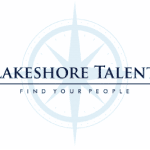 Lakeshore Talent
Lakeshore Talent is currently seeking an HR Manager for one of their clients based in Castle Rock, CO. This is an in office, direct hire position and pays $75K-85K with bonus opportunities.
Job Duties:
The HR Manager is responsible for administering the payroll system, maintain the benefits program, participate in conferences and advise management in employee relations and conflict issues and you are also responsible for planning, implementing, and overseeing employee safety.
Responsibilities:
Maintain the employee handbook, making recommendations for updates annually based upon law changes.

Prepare employment offer letters and termination letters for management signature.

Process applications for FMLA, short- and long-term disability.

Respond to employment verifications and unemployment requests.

Develop policies and programs covering employment interviewing, personnel administration and wage and salary administration, including compensation and Equal Pay for Equal Work analysis.

Participate on the 401k Plan committee as a fiduciary.

Oversee all aspects of insurance benefits for employees, including insurance enrollments, terminations and COBRA coverage. Authorize payments, resolve discrepancies, reconcile invoices with payroll records and prepare monthly spreadsheets for coding.

Assists with recruiting and generating innovative ideas for recruiting efforts.

Assist in organizing and conducting open enrollment yearly presentations.

Update Onboarding paperwork each year.

Conduct orientations for seasonal and year-round employees.

Run motor vehicle record checks for insurance documentation.

Coordinate wellness events.

Notarize documents
Payroll:
Complete semi-monthly payroll processing and maintain payroll files/personnel folders.

Garnishments – receive, process, post to payroll system and respond to the courts.

Maintain monthly staffing reports, produce reports for managers after every payroll process and create custom reports for executives and managers as requested.

Prepare reports for the Bonus Program distributions.

Prepare a general ledger spreadsheet for the controller after each payroll.
Safety:
Prepare agenda, documentation and conduct safety meetings. Prepare minutes for management and the safety committee members.

Conduct periodic safety inspections and initiate action to eliminate the hazards.

Advise management of safety issues/accidents via a weekly email.

Administer worker's compensation claim system and function as liaison with the carrier.

Serve as the first line contact for accidents and safety concerns.

Maintain a log of accidents and near misses, making updates and follow-ups as appropriate along with annual preparation of OSHA 300A.

Maintain general and department specific safety training packages.

Ensure first aid kits are properly stocked based upon guidelines from OSHA and Ansi and conduct regular inspections of AED's.

Organize CPR training.
Qualifications:
5 years of experience working as an HR Generalist or Manager.

Bachelor's degree in Human Resources or a related business/discipline.

Some experience in payroll processing and knowledge of benefit administration.

Must be able to accomplish several assignments concurrently, efficiently managing a heavy workload, and effectively collaborating with people at several different levels in the organization.

Knowledge and proficiency with Microsoft office products (Word, Excel, Outlook) and Adobe is critical to the position to maintain spreadsheets and prepare correspondence.
Apply with Google
Apply with Linkedin
Apply with Indeed