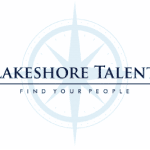 Lakeshore Talent
Lakeshore Talent is seeking qualified applicants for an HRIS Analyst position for a global organization located in Centennial, CO. This is a Direct Hire role with a target salary of $85,000-$115,000/yr. This offers a comprehensive benefits package, 2-3 weeks of PTO, and annual bonus based on company productivity/individual performance.
RESPONSIBILITIES:
Primary resource for all HRIS setup/implementation, testing, training, and report writing for all HRIS end users throughout the company

Configure HRIS, including workflows, as needed, to meet organizational needs

Responsible for maintaining security profiles within HRIS. This includes creating new security profiles, updating security profiles, and troubleshooting security list issues.

Develop and administer standard and ad hoc reports

Develop module customizations as needed; Identify areas for improvement and make recommendations for change and process improvement

Serve as lead in new module roll-outs and configuration; Serve as Project Manager for any potential new system implementation

Respond to HRIS helpdesk requests; Production support for HRIS-related issues including troubleshooting, requirements gathering and interfacing with IT resources.

Develop training curriculum and conduct formal and informal training sessions related to the HRIS; Communicate updates and new functionality to all staff as needed

Perform audits on a regular basis to ensure continued data integrity

Work closely with payroll/HR team to ensure accuracy of benefit deductions, status changes, compensation, and time/attendance related issues

Provide support for HRIS including, but not limited to, researching and resolving HRIS problems, unexpected results or process flaws; Perform scheduled activities; Recommend solutions or alternate methods to meet requirements

Develop user-friendly procedures, training aids, guidelines and documentation; Document all job-related procedures and provide cross-training for members of the HR team to ensure cross coverage and excellent service to internal customers

Responsible for the oversight of the annual increase process using the company's merit application, works closely with HR to ensure all departments have accurate hierarchies in HRIS.

Responsible for supporting performance appraisals within HRIS. This may include creating new appraisals developed by HR for the given year, adding or updating new performance appraisals templates, and providing application support for end users.

Responsible for supporting Applicant Tracking/Recruiting structure within HRIS. This may include creating/revising structures developed by HR and providing application support/training for end users.

Implement changes relative to PTO and other HRIS-related items often developed in Collective Bargaining Agreements.

Compiles completion of forms, approvals, and policy documentation requirements.
QUALIFICATIONS:
Bachelor's degree in Human Resources or related field

5+ years of HR experience, including 2+ years HRIS administration (ADP Workforce Now experience required)

Strong technical skills including Microsoft Office and HRIS administration

Strong written and oral communication skills. Ability to relay technical information clearly to individuals with varying levels of technical knowledge

Ability to handle sensitive personnel information appropriately and maintain confidentiality

PHR/SHRM-CP certification is preferred

Data Analytics certificate is preferred
Apply with Google
Apply with Linkedin
Apply with Indeed