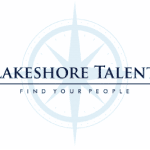 Lakeshore Talent
Lakeshore Talent is currently seeking an HRIS Analyst for one of their clients, a company in the healthcare industry based in Englewood, CO. This is a remote (after in-person training), contract to hire position and pays $66,352 – 95,555.22 (depending on experience).
Job Description:
We are seeking an HRIS Analyst responsible for overall performance of all software applications used by the Human Resources department, including UKG (our HRMS system), applicant tracking, benefits administration, work flow, document storage and other applications used by HR. This position partners with department leadership to provide solutions to data management and processes. The position serves as a technical point-of-contact for the HRIS application and assists subject matter experts with ensuring data integrity, testing of system changes, report writing and analyzing data and work flows for efficiency and effectiveness.
Job Responsibilities:
Responsible for the day-to-day administration of the HRIS application (UKG Dimensions), serving as the technical point of contact for all end-users.

Primary production and technical support, including researching, troubleshooting and resolving HRIS problems, for end-users of the HRIS application. Designs, tests and recommends solutions for issues presented by users. Perform analysis into root cause of problems and resolve as appropriate.

Develops and documents workflows to optimize system and efficiencies. Collaborate with other primary users to determine best practices for system efficiencies.

Creates and provide training and education for staff and managers.

Serve as the technical point of contact for all HR applications. Operate as the liaison between HR and IT for maintenance and operation of these applications.

Partner with IT to assist and implement any upgrades, including review, testing and collaborating with key users to coordinate the upgrade. Assist end users with identifying and deploying new features introduced in upgrades.

Collaborate with IT to address performance issues with applications.

Support the development and planning of any new HR systems and/or enhancements. Analyze the needs of the organization and recommend system solutions.

Collaborate with Marketing to update and maintain internal communications through the company intranet, internal digital signage and the external website.

Responsible for producing the monthly and quarterly data metrics as assigned.

Generate reports/queries, including writing, maintaining, and supporting a variety of reporting requests from all customers.

Assist with preparing Open Enrollment and any technical issues or support as needed.

Create dashboards in UKG for key end-users based on their needs.
Qualifications:
Education: Bachelor's degree in Human Resources, Business Administration, or related or equivalent combination of education and experience
Experience: Minimum of 5 years experience in HRIS/HRMS system administration; UKG experience preferred; Experience working with an HR Team preferred.

Strong knowledge of UKG Dimensions

Strong understanding of HR systems, functions and processes

Strong attention to detail; Excellent analytical, organizational, and planning skills

Strong knowledge of MS Office Suite, including Excel

Excellent customer service and communications skills at all levels of the organization

Ability to successfully handle multiple priorities and prioritize and schedule accordingly while meeting established deadlines

Must have the ability to handle highly confidential information

Ability to utilize computer technology used for communication, data gathering and reporting.

Must be a quick learner who can work well independently
Apply with Google
Apply with Linkedin
Apply with Indeed