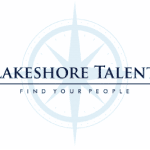 Lakeshore Talent
Lakeshore Talent is seeking qualified applicants for a Manager HR/EHS position for a company located in Centennial, CO. This is a direct hire role that is 100% in the office and a target salary of $75K – $90K /yr. This company offers a comprehensive benefits package, 2-3 weeks of PTO, and annual bonus based on company productivity/individual performance. Selected candidates must be able to pass a background, drug screen, and have a clean motor vehicle record.
POSITION DESCRIPTION:
The HR/EHS Manager is responsible for the administration of policies and programs relating to human resources activity. Develops and implements HR strategies compliant with federal and state laws and aligned with overall business goals. Carries out responsibilities in functional areas, such as, staffing, employee relations, compensation, benefit program management, training, safety, and personnel research. Oversees the administration of safety training, tracking of certifications and licenses, workers compensation reporting, and OSHA record keeping.
JOB DUTIES:
Provides coaching on employee performance, disciplinary actions, terminations, rules and policies interpretation, workplace threats and violence, and contract or handbook interpretation.

Conducts timely and confidential workplace investigations.

Recruits, interviews, tests and selects employees to fill vacant positions.

Coordinates management training in interviewing, hiring, terminations, promotions, performance review, safety, harassment, etc.

Responds to inquiries regarding policies, procedures, and programs.

Administers performance review program to ensure effectiveness, compliance and equity within organization.

Administers salary administration program to ensure compliance and equity within the organization.

Explains benefits programs such as life, health, dental and disability insurances, pension plans, vacation, sick leave, leave of absence, and employee assistance and coordinates annual open enrollment needs for the responsibility areas.

Prepares employee separation notices and related documentation, and conducts exit interviews to determine reasons behind separations.

Evaluate, assess and update safety procedures and policies to ensure worker safety and compliance with all regulatory bodies and standards.

Responsible for OSHA record-keeping and Workers Compensation incidents and reports.

Oversees training and safety inspections on personnel, materials and equipment.

Reads, reviews, and reports to management on court cases, arbitration decisions, legislation and labor trends, which may have a direct impact upon group operations.

Ensures conformity to legal, corporate, and group requirements and practices by conducting reviews of human resources practices at plants.

Ensures compliance with the National Labor Relations Act and other applicable laws.

Assists in the negotiation of Collective Bargaining Agreement and associated labor agreements and administers negotiated agreements.

Develops, recommends and implements strategies for labor contract negotiations.

Maintains compliance with federal and state regulations concerning employment, union and Labor Relations.
REQUIREMENTS:
Minimum of five years of HR Management/Human Resources experience.

A bachelor's degree in Industrial Relations, Labor Relations, Personnel Administration or Business Administration – preferred.

Professional in HR (PHR) or SHRM-CP certification – preferred.

Knowledge of EEOC and NLRB regulations and processes and additional labor & employment law.

Knowledge of OSHA standards with regard to machinery manufacturing.

Professional in HR (PHR) or SHRM-CP certification – preferred.
Apply with Google
Apply with Linkedin
Apply with Indeed