Human Resoures Generalist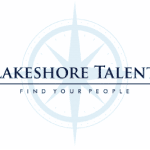 Lakeshore Talent
Lakeshore Talent is partnering with an educational nonprofit in their search to add an HR Generalist to their team. This will be working 1 day in the office (DTC) and 4 days remote with traditional office hours. Pay for this position will be $70-$85K.
The HR Generalist will partner with the HR Director to support the multi-state organization in various HR functions, primarily around recruiting support, onboarding, offboarding, benefits, compliance, and special projects.
ESSENTIAL DUTIES/RESPONSIBILITIES:
Foster positive company culture through programs, policies, and events.

Support business strategies with innovative approaches to HR program and policies.

Collaborates directly with senior leadership and other directors to support broad business objectives.

Heavily supports recruiting process to identify, recruit, and help retain a talented and diverse staff. This includes reviewing candidate resumes, tracking them through the process, scheduling interviews, corresponding with candidates, and drafting offer letters for review.

Administers benefits programs such as life, health, dental and disability insurances, pension plans, vacation and sick time-off, leave of absences, and employee assistance.

Assists HR Director in identifying legal requirements and government reporting regulations affecting human resources functions and ensures compliance for all policies, procedures, and reporting are in place.

Maintain HR files and record keeping of I-9s, recruiting, and personnel files.

Responds to inquiries regarding policies, procedures, and programs.

Prepares employee separation notices and related documentation, and conducts exit interviews.

Responds to internal and external requests in a timely manner, including, at times, during non-traditional business hours.

Prioritizes multiple responsibilities and takes initiative in work.

May perform other related duties as assigned.
QUALIFICATIONS/SKILLS & KNOWLEDGE REQUIREMENTS:
Developed oral and written communication skills

Strong HR generalist background, with an emphasis on benefits administration and compliance reporting.

Knowledge of federal and state laws that affect HR policies and procedures, including EEOC, FLSA, FMLA, ADA, and other regulatory and compliance laws.

Ability to multi-task and quickly pivot projects.

Ability to build strong relationships and provide consultive approach to HR.

Strong organizational and project management skills.

Personable, friendly, and adaptive, with the ability to work effectively in a team environment as well as independently.

Proficiency with Microsoft Office software (Outlook, Word, Excel, and PowerPoint) and the ability to learn related systems.

Demonstrated interpersonal skills with ability to coach and mentor staff to develop skills and improve outcomes.
EDUCATION REQUIREMENTS:
Bachelor's degree required.
EXPERIENCE REQUIREMENTS:
4+ years of HR generalist or talent acquisition experience that includes all major HR functions –recruitment, employee relations, compensation and benefits, and organizational development.

Human Resources Certification (PHR or SHRM-CP) preferred.
Apply with Google
Apply with Linkedin
Apply with Indeed