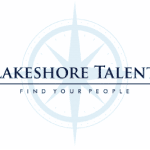 Lakeshore Talent
Lakeshore Talent is looking for an Implementation Project Manager for a company in the staffing industry. This is a direct hire position that pays $75-$85k. The position will also be fully remote.

Position Overview
The Implementation Project Manager serves as the lead project planner for new client implementations. The Manager is responsible for demonstrating high-quality project management to ensure we have an excellent beginning for each new client and manage the scope of services.
The role is responsible for performing a thorough operational and software business review for our new staffing members and then organizing and leading the project plan through the entire new implementation timeline. This position is required to deliver a high-quality project management process and leadership with multiple departments to deliver an on time and 100% accurate "Go Live" implementation.
This candidate should have a minimum of 4 years' staffing/compliance industry experience or as an Implementation Project Manager.
To be effective, this position must be highly organized and detail oriented, with exceptional customer service skills, able to coordinate and collaborate with our clients and their employees at all levels, and with all company departments.
Job Duties
Conduct detailed business reviews that includes process and software for each new client.
Define the tasks and manage implementation project plans for each implementation.
Manage all stages of the implementation directly with the responsible department resources.
Ensure all implementations meet the defined "Go Live" date and successful W-2 and IC transitions when applicable.
Manage the scope of services for each client, consulting towards best practices.
Establish and conduct an implementation survey to monitor client satisfaction for each new client.
Track any outstanding implementation requirements after the "Go Live" until fully resolved.
Provide guidance for clients and internal staff using multiple software applications.
Provide best-in-class customer service and resolution to internal and external client requests.
Develop expertise and knowledge with integrated VMS software platforms.
Lead the client kickoff meeting, reviewing the project plan and assist internal departments in setting client expectations.
Write detailed summary findings based on new client business requirements sessions.
Create, maintain, and manage the Implementation Project Plan to ensure we are on
schedule for "Go Live".
Identify, document and resolve red flags and/or gaps and lead internal teams to address and define the optimal business solutions for the implementation.
Develop an in-depth knowledge of our software and become a subject matter expert on our systems.
Escalate issues to management as necessary to ensure key dates from the project plan are met and that the plan is live on our systems on time.
Education and Experience
A bachelor's degree or equivalent work experience.
Must have prior experience in staffing operations, independent contractor or payroll industries.
3-5 years Project Management experience in client implementations, PMP is a plus.
Proficiency in Smartsheet, Microsoft Office; Outlook, Word, Excel, PowerPoint and Project
Agile methodology knowledge
Exceptional customer service skills and demeanor, along with the innovative ability to communicate with both technical and non-technical clients.
Must be a team player with a sense of humor and a strong service-oriented attitude.
Independent thinker and analytical problem solver; able to work with minimal supervision and meet deadlines.
Demonstrated ability to improve processes and enhance systems
Able to recognize problems, develop and evaluate data, determine solutions, and make logical recommendations.
Communication skills: Strong interpersonal skills (listening skills, problem solving, confidence, etc.), ability to multi-task and emphasis on customer service.
Excellent written and verbal communication skills.
Position requires meticulous attention to detail.
Self-directed with the ability to keep up with a very fast-paced environment.
Ability to travel (25%), may increase depending upon growth of company.
Apply with Google
Apply with Linkedin
Apply with Indeed