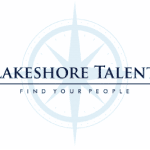 Lakeshore Talent
Lakeshore Talent is partnered with a well known and reputable healthcare organization in search for an Intake Specialist for a well known clinic in Denver, IL. This position will start as a 3 month contract with the potential for extension and/or permanent hire at the end of the contract!
Because this position is in a healthcare setting, immunization records must be up-to-date (MMR, Varicella, Tdap, Flu, Covid-19).

CONTRACT LENGTH: 3 months to start with potential for extension or hire
PAY: $17-$18/hour – depending on experience
SHIFT: 4 shifts per week starting at 8 am or 8:30 am and end when the clinic closes at the end of the day. Shifts are approximately 8-10 hours a day depending on the time of year and the patient census.

JOB DESCRIPTION:
An employee in this position may be asked to assist with any or all of the following responsibilities as well as additional related tasks.
Check in and register patients

Schedule appointments

Identifies patient insurance coverage
Coordinates referrals for services
Records all intake information and inputs into the computer system
Works with physicians, nurses, and social workers to establish a coordinated plan of care
Coordinates initial staffing of referrals
Submits documentation within required timeframes
Maintains strict confidentiality on patient, agency, and employee
QUALIFICATIONS:
High School Diploma or equivalent required
Health Care Access Associates Certificate, preferred
Customer service, professional clerical or healthcare experience is preferred.
Must have the ability to multi task
Excellent work history
Candidates should be professional, reliable and willing to work
JOB ID 45975
Apply with Google
Apply with Linkedin
Apply with Indeed